Outdoor Movie Screen Rental in West Palm Beach
Looking for outdoor movie screen rental in West Palm Beach, Martin, St. Lucie, Okeechobee and Indian River county areas, then look no further. Partyflix®, big movie screen rentals, now provides service in the Treasure Coast. Please give us a call for your next backyard event or we can assist you with your bigger events including: corporate, school and university events. Partyflix® will set up one of our big inflatable screens at the location of choice and project the movie of your choosing (DVD or BluRay). Each setup will include: the inflatable screen of your choosing, a commercial grade projector and a premium sound system that will keep your guests happy from opening credits to the closing theme song. If you prefer, we can also hook up your favorite video game system or live TV show or event so you can watch on our big movie screen. Indoors or outdoors we have you covered.
At Partyflix®, we pride ourselves in providing you timely service, excellent customer service and value. Please contact us today if you have a need for an outdoor movie screen rental in West Palm Beach; we'll be happy to answer any of your questions.
We also cover these areas too: Atlantis, Belle Glades, Boca Raton, Boynton Beach, Briny Breezes, Cloud Lake, Delray Beach, Glen Ridge, Golf, Greenacres, Gulf Stream, Haverhill, Highland Beach, Hypoluxo, Juno Beach, Jupiter, Jupiter Inlet, Colony Lake, Clarke Shores, Lake Park, Lake Worth, Lantana, Manalapan, Loxahatchee Groves, North Palm Beach, Ocean Ridge, Mangonia Park, Palm Beach, Palm Beach Gardens, Pahokee, Palm Springs, Riviera Beach, Palm Beach Shores, South Bay, South Palm Beach, Royal Palm Beach, Wellington, West Palm Beach, Tequesta, Stuart, Jupiter Island, Ocean Breeze, Sewall's Point, Sunset, Hobe Sound, Hutchinson Island, Indiantown, Jensen Beach, North River Shores, Palm City, Port Salerno, Rio, Port Mayaca, Fellsmere, Sebastian, Vero Beach, Indian River Shores, Orchid, Blue Cypress Village, Cummings, Florida Ridge, Gifford, Nevins, Oslo, Riomar, Roseland, Royal Poinciana Park, South Beach, Vero Beach South, Vero Lake Estates, Wabasso, Wabasso Beach, West Vero Corridor, Windsor (formerly North Beach), Winter Beach, Fort Pierce, Port St. Lucie, St. Lucie Village, Tradition, Okeechobee, Ancient Oaks, Barber Quarters, Basinger, Basswood Estates, Country Hills Estates, Cypress Quarters, Deans Court, Dixie Ranch Acres, Duberry Gardens, Echo Estates, Everglades, Fort Drum, Four Seasons, Hilolo, Mildred, Oak Park, Okeechobee Little Farms, Quail Acres, Rookerville, Sherman, Taylor Creek, Taylor Creek Isle, Treasure Island, Viking Estates, Upthegrove Beach, and Whispering Pines.
Please contact if your event is outside West Palm Beach, Martin, Saint Lucie, Okeechobee and Indian River, we also service: Brevard and Volusia.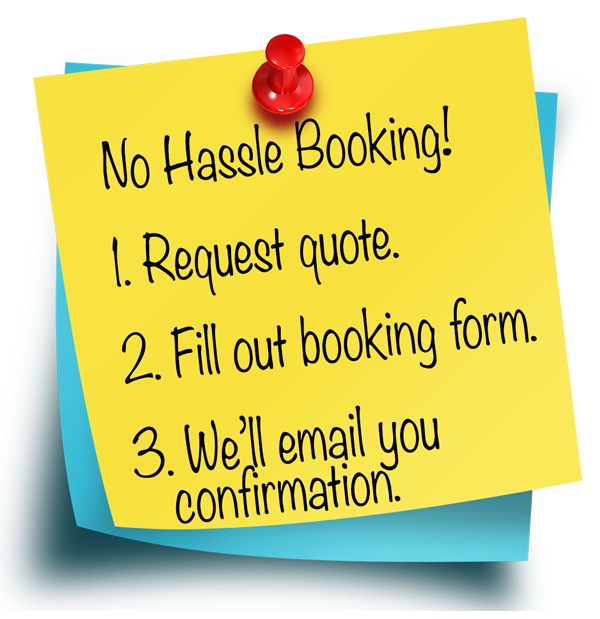 To book your outdoor movie screen rental in West Palm Beach:

(Faster than calling…we will send you an SMS message after we processed your quote.SMS charges may apply.)
BIG Screen Ideas

•Play your favorite video games (Wii, Wii U, Nintendo Switch, PS5, Xbox One)

• Take game days to a new level, broadcast pay per view events and sports

• Host a fun karaoke party

• Showcase a photo/video slideshow for your next celebration.

• For business owners, we can assist in advertising your business and help draw potential clients and patrons.
Why Choose Us?
• If your event is impacted by rain or inclement weather, you can reschedule without any penalty.
• Our prices include: delivery, setup, and tear-down. An attendant is included in most setups.
• We started this family business in 2010, since we've handled over 4500+ gigs.
• We are accessible, unlike other companies who leave you in limbo when you have questions. Call 1-855-305-3549 (FLIX) and you'll be talking to someone who will be handling your event or involved in the direct planning of it.
• We are honest. We measure our screens on the diagonal of the white space/viewing surface not the total diagonal of the frame like our competition. Example: Our Main Event Screen has an 18ft viewing surface, but its frame size is 23ft diagonal.
Recent Testimonials
Partyflix is absolutely amazing! Not only are they always on time, but they are always there before I even expect them to ensure everything is ready for our event. The staff is kind and very knowledgeable. I highly recommend them for any and all events, without a doubt the best vendor I have ever had to work with.
Rachel Dawn Kaplan
2021-03-02
Kevin was incredibly professional and responsive to all of my questions about set up and the event we were producing with him in a timely fashion. Having shopped around, I know that PartyFlix rates are also very competitive. I'm so glad we found them to help put on the outdoor movie screening for our temple!
Mary Ann Ackerman
2021-02-09
We had a backyard full of happy boys for the Super Bowl, thanks to Kevin at Partyflix! I was trying to figure out a Covid-safe way for my son to watch the Super Bowl with some friends (it was also his 13th birthday) and I wanted to abide by social distancing guidelines. I googled "outdoor screens" and found Partyflix and I'm so glad. The whole process from booking to having the screen set up went very smoothly and detailed instructions were sent out every step of the way. Kevin was especially attentive in helping me figure out the cable connection ahead of time. I sent him pictures of my cable box and videos of my yard and he was very responsive and happy to help! It really made my son's day and it was a perfect, safe way to watch the Super Bowl outside! The big screen was a huge hit!
It was great working with Partyflix especially with Kevin. Set up was a breeze, he was very professional and even had music playing while everyone was settling in. We've been customers of partyflix for about 3 years and wouldn't think of using another company. Thank you for another successful movie night at our community!
Daniel Alberty
2020-10-26
I just wanted to thank Kevin and PartyFlix on a job well done for our community drive-in movie. We had 70 cars attend and everything went really smooth. Great quality. Kevin is very professional and easy to work with. He answered all questions and concerns ahead of time. I will recommend and continue to use Kevin and PartyFlix!
brownsugar bae
2020-09-01
I reaaly enjoyed partyflix service Mr.Ramos was the best everything ran very smooth for my daughter 17th birthday event very professional loved it Thanks again from Renauda🙌
Ashley Castellanos
2018-11-21
We were very satisfied with the service provided for our event on November 14th. Our contractor, Kevin, was very professional and we will certainly be working with you again in the future. I will be happy to pass my recommendation along to other schools.
We made the right choice in procuring Partyflix for our daughter's 15th birthday. They did everything they said they would do in a caring and helpful manner. All of my preliminary questions were answered by an actual supportive human who answered my call. Once I filled out the online form there was nothing but consistent and helpful communication. On the day of the event I received a call from the gentlemen who was going to manage the inflatable screen at my home. We were able to stay in contact as the weather was questionable at times. He showed up to my home on time, performed his set-up without disturbing the flow of the party and in a quick manner, plus he was just easy to work with. I highly recommend Partyflix. They made things easy and are reliable which is tough to find. Michael, Miami, FL
Very fun job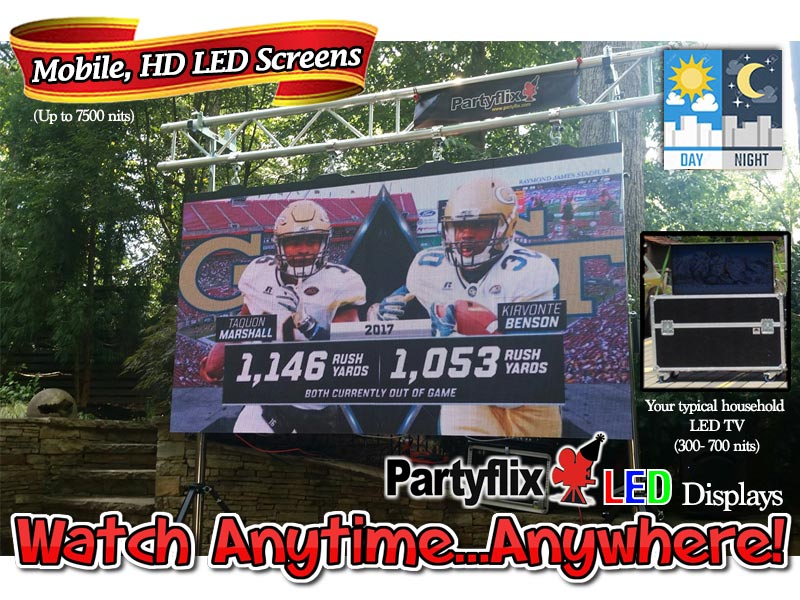 Watch our LED Screen in action!
Click for more information!
Copyright © 2011 Sony Pictures The Smurfs
• Includes 12ft movie screen, projector and sound
• Movie (that you provide up to 2.5-hours)
• Popcorn Machine (4) 8oz Portion Packs, Serves 20-40
• Upgrade to a 14ft inflatable screen for $60 and an 18ft for $75.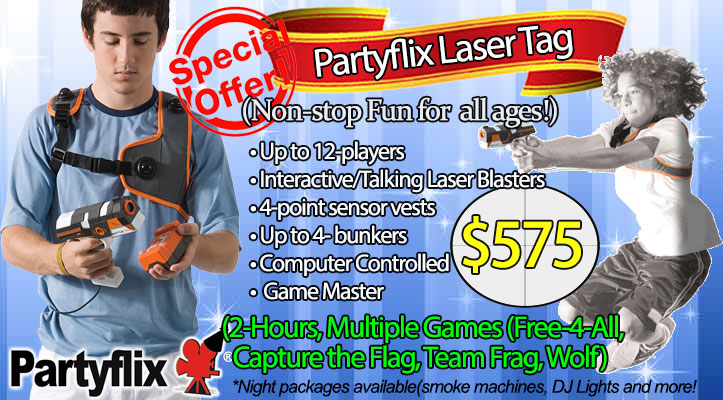 • Up to 12-players
• Interactive/Talking Laser Blasters
• 4-point sensor vests
• Up to 8- bunkers
• Computer Controlled
• Game Master/Attendant
(2-hours of non stop fun! Multiple games to choose from including: Free-4-All, Capture the Flag, Tag and Shoot, Team Frag, Wolf and more!)

Learn more about our Laser Tag Rentals and Packages! (South Florida and West Palm Beach Only)
Beautifully, handcrafted, personalized gift boxes shipped to you! Please visit: Sugar City Gifts

Call: (305) 322-6159



Featured Clients